Once you register for an Affiliate Account we will email you a password that is just for you. It's important that you save this password somewhere safe that you can find it if needed.
You will then be able to login and access your Unique Affiliate ID URL. This URL / LINK is found under the tab called Creatives.

Below is just an example – your user id will be different.

Copy and Paste that link to sites like Facebook which will show a featured image when posted.
Facebook users on your friends list will see this on your feed and possibly click the unique ID url link.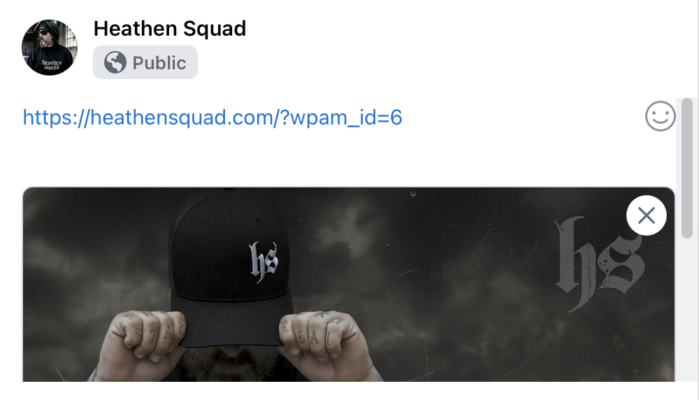 We have a system in the backend of our website that tracks those links and the traffic they generate. If someone who clicked your link / post purchases merch from our site it is also tracked. You will be able to see the recorded information in your account.
We payout 11% on every item you sale and once you have met the threshold of $20.00 we will then PayPal you the money you've earned to your PayPal Account.
We will also supply you with photos, videos and thing that you can use to attract people from your social media accounts to click the link you have been provided.
We are excited to have you on as an affiliate and anything we can do to help your success we will do!